Monday, August 10, 2015
Amitabh, Salman, And Akshay Are Among The World's Highest Paid Actors: Forbes.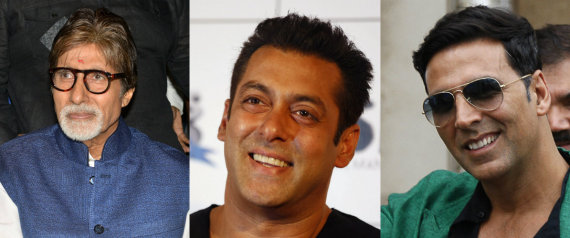 Indian superstars Amitabh Bachchan, Salman Khan and Akshay Kumar feature in the top 10 highest-paid actors in the world list, earning more than Hollywood stars Dwayne "The Rock" Johnson and Johnny Depp.
The list of 34 global actors, which has been compiled by Forbes magazine, also includes superstar Shah Rukh Khan and Ranbir Kapoor.
Forbes' annual list of the 'World's Highest-Paid Actors' 2015 looked for the first time outside the US to create a truly global dollar tally of cinema's leading men from various parts of the world.
The list features 12 newcomers, five from India alone. Of the 34 actors, Indian stars comprised the largest number of listees after the US, earning a combined $140.5 million, Forbes said.
If you like this please Link Back to this article...
Posted by

j.k.sundararajan
at 9:59 AM
0 comments


Links to this post